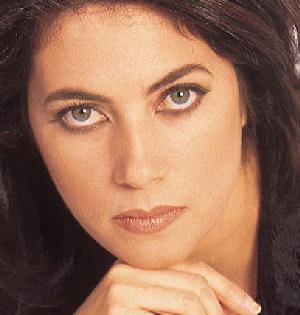 Gardenia
The Voice of Cape-verdean soul
There are many female singers. Composers however, not as many.
Gardénia, the golden voice of Cape-verdean music, thrives to conciliate the two, along with editing her own work, and invests in herself to determine the direction of her career.
A voice travelling through different places and times,
bridging the islands, as well as bridging the islands to the world.

Fourteen years after her first album, having released nine until now, Gardénia is not ready to rest. On the contrary, the artist is investing more each day in her career, and less than two years ago she created her own company. It is worth going back in time to remember how it all started.
Although she was born in the city of Praia, on the island of Santiago, in Cape Verde, it is on the traditions of the morna of the island of Brava where she got the inspiration and the themes for her first album in 1986, where she interprets the compositions of the famous poet and rhymer, Eugénio Tavares.
This was no accident, considering that she was born with, this tradition: her grandmother, born in the Village of Nova Sintra, was known in her time for her performances at parties and cultural events on the island as an interpreter of mornas, and for her public presentations of new creations of the composer, taught to her by the composer himself. Her mother revealed early on to have a good voice and talent, which called the attention of one of the Capuchin monks on the island, who gave her voice lessons. Later, she even sang on radio programs. Naturally, the mornas of Maestro Eugénio were part of her repertoire.
Nothing more natural for the young singer, with an antecedent like this, to lean towards the tradition of Brava's mornas on her debut album, recorded in Lisbon with musician like Paulino Vieira, Toi Vieira, Péricles Duarte and Tito Paris, among others.
Edited by PolyGram, this work turned Gardénia into a pioneer in Cape Verdean music - still today, but more during the 70s and 80s - are edited by the authors themselves or by record labels that are not known internationally.
Having been discovered, Gardenia's music brings on new perspectives. In the albums that she has recorded up to date, Cape Verdean tradition appears as a determining heritage in her growth as an artist. However, her music will blend with her personal and musical experience - her childhood in Lisbon, her adolescence in Boston, where she debuted as a vocalist of the band Tropical Power, made up Cape Verdeans residents in the U.S - which naturally left their marks.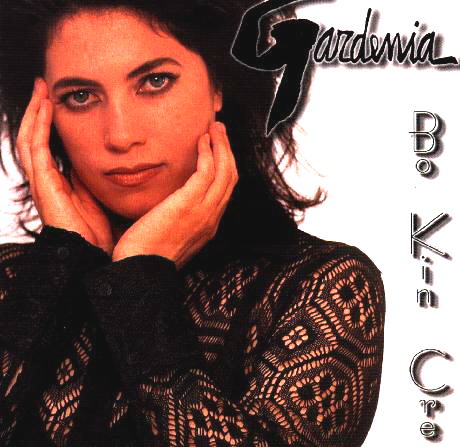 Studying to be an all-rounded artist
First she sang. Then, she composed.
In her most recent work, Bo Kin Cre, from 1999, Gardénia joined the club of composers and this happened after having attended Berkley College of Music of Boston. "Music school turned me into a complete artist" she affirms.
"Now I can continue to develop my own style, using the musical influences of the countries where I've lived and live, but always respecting the base of Cape Verdean musical tradition."
"Completing a degree in music continues to be a rarity among women. This helped me to deal with any musician in the world. I didn't mind interrupting my career to get an education", says the artist. Concentrating in the areas of voice and performance, Gardénia didn't put aside the aspects connected to business.
Determined to put into practice the acquired knowledge, she created in 1998 her own label, Independent Talent Productions. "Today I am able to produce and distribute my own work."
Gardénia has inspired poets and composers like Manuel de Novas, João Amaro, Teófilo Chantre, among others. The poet Jomar in the poem Louvor a Gardénia, writes: "When singing mornas you are a genie, a messenger for us all, you are beautiful with all courtesy and you bewitch all with your voice." Throughout her career, besides the frequent invitations within the United States, where she lives, she has enchanted audiences with her performances in many countries. Canada, Barbados, Hawaii, France, Holland, Spain - besides, naturally, Portugal and Cape Verde - are some of the countries where she has been through.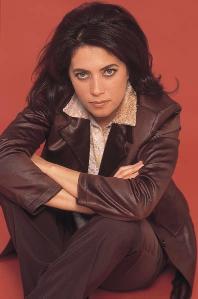 In 1999 she conducted a series of performances in Portugal to promote her most recent album. Each performance was a unique moment of meeting with the sound of Cape Verde in the unique voice of Gardénia, accompanied by excellent musician, such as Toy Vieira, John Mota, Moisés, Euclídes Barbosa and Zé Mário. Tito Paris, was a constant and alert presence.
On different occasions she has been accompanied by names representative of the different areas of Cape Verdean music, from Luís Morais and Chico Serra, to Djoy Delgado, and Danny Carvalho and Manuel d'Candinho, having the last three participated in Bo Kin Cre, where batuque, funaná, morna and coladeira still allow for touch of Samba and salsa.
The album has an interactive sound track which can be seen through the internet - an aspect that once more makes Gardénia a pioneer of Cape Verdean music - and which shows photographs, biographical and disco graphical data, karaoke and even a video, produced by Gardénia herself, with an interpretation of Melodias de Saudade, a composition whose lyrics evokes the mornas by which she was rocked to when she was a child, and which have followed her until today. Mornas, which in her clear voice, has guaranteed its eternity, generation through generation, as it happened until now:

Gardenia's discography
Gardenia Benrós, Polygram Records, EUA, 1986.
When Love is Gone/I Need You, Polygram Records, EUA, 1987
Raizinho di Sol, Ed. Autor, EUA, 1988
O Melhor de Cabo Verde Mix, MB Records, EUA, 1989
É Sim, MB Records, EUA, 1990.
O Melhor de Cabo Verde Mix II, MB Records, EUA, 1994
Kryola D' Encantar, PolyGram Records, EUA,1995
Simplesmente Caboverdiana, Indep.Talent Productions, EUA, 1997
Bo Kim Cre, Independent Talent Productions, EUA, 1999.

A PRAISE TO GARDENIA

Magically your voice enchants
While singing mornas
You cast a spell, with your beauty and elegance
Beloved, you are our messenger

From the Island of Santo Antao, to Brava
Unparalleled, you represent Cape Verde
The nest of troubadours and poets
Who thirst for the unimaginable goddess.

Singing thought the universe
And making familiar our legend,
Alive and deep within 
You kindle this flame

In these meek quatrains of praise
Dedicated with all my heart
Gardenia, a flower in a garden,
A thank you from Joao Amaro