2011 <!img src="../img/star.gif">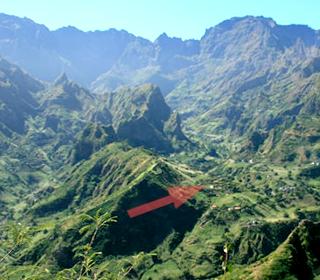 Aldeia Manga
Alojamento rural
Rural accomodation
Paul - Ilha de Santo Antao

Aldeia Manga is located on the island of Santo Antão, nestled in the middle of the Paúl-valley. The accomodations are located in a flora of Papaya, Goiaba and Mango trees. Built out of stone and adobe, the house and the bungalows are ecological, natural, traditional, as well as clean and comfortable.
The houses offer tranquility with a stress free environment. Situated in the highlands, the area offers several sunny and shaded spots where you can relax as well as swim in the 60 m2 natural swimming pond. For those wanting a little more activity, the area is also ideal starting point for walks, trips and hikes in the valley of Paúl. Interspersed in these routes are local villages, where you will get an opportunity to meet the local population and have a taste of the Cape Verdian culture.


Aldeia Manga è situata nell'isola di Santo Antao, tra fiori e alberi di Papaie, Gojaba e Manghi, in uno spazio pianeggiante della valle di Paul. Questa graziosa casa di vacanza e i bungalows sono in pietra naturale, costruiti con principi ecologici tradizionali ed sono spaziosi puliti e confortevoli.
In mezzo a un paesaggio montuoso, tranquillo, idilliaco, l'ospite troverà diversi posti ove sedersi all'ombra o al sole, una piscina naturale de 60m2 per nuotare e uno spazio per rilassarsi. Questo è al contempo un ambiente per fare passeggiate, escursioni nella valle di Paul e dintorni e anche per conoscere la gente, i costumi e le tradizioni della vita capoverdiana.

Auf der Insel Santo Antão, mitten im Tal Paúl, auf einem weiträumigen Gelände mit Papaya, Guaven- und Mango-Bäumen befindet sich Aldeia Manga, mit einem großen Ferienhaus, gebaut aus Stein, und mehreren strohbedeckten Lehm-Bungalows, ökologisch, naturbelassen, traditionell und trotzdem sauber und komfortabel.
Ruhig und idyllisch, in der Berglandschaft gelegen, bieten sich etliche nette Plätzchen zum Sitzen im Schatten oder in der Sonne, zum Schwimmen im 60 m2 Natur-Schwimmteich und zum puren Entspannen. Auch ist dies ein idealer Ausgangspunkt für Wanderungen, Spaziergänge und Ausflüge im Tal Paúl und Umgebung, Kennenlernen der Bevölkerung und des kapverdischen Lebens.


Large holiday house with kitchen and warmwater, incl. breakfast, drinking water and Wifi Internet for free:
2 people: 60 EUR / Night
3 people: 75 EUR / Night
4 people: 90 EUR / Night

Extrabed / person: 15 EUR / Night
Bungalow incl. breakfast, drinking water and Wifi Internet for free:

1 person: 35 EUR / Night
2 people: 45 EUR / Night

Extrabed, bunk bed / Person:
12 EUR / Night
Aldeia Manga
Alojamento rural
Paul - Ilha de S.Antao - CABO VERDE