<!img src="../img/coc-car.gif">
2018 <!img src="../img/star.gif">



Coração Ponta do Sol
Boutique-Hotell
ex chez Luisette

Ponta do Sol - Ilha de S.Antao
Rep. CABO VERDE


Telef : 2 251048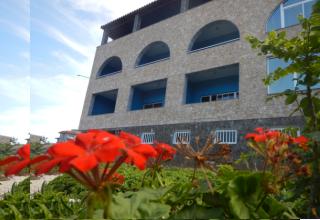 Coração Ponta do Sol Boutique-Hotel
Discover the pearls in Atlantic Ocean, one of the newest holiday destinations: Cape Verde.br> And at each island has its own charm ...
Both in winter and in the summer the temperatures are ideal! Never too hot and never cold, some people talk about a ' rainy season ' but that's not it, nl. 15 days – usually between late August and October depending on the location.


Coração Ponta do Sol Boutique-Hotel
Wim & Hilde - Van Belle - Van Gelder
cp 43 - Ponta do Sol - Ilha de S.Antao - Rep. CABO VERDE
Telef : (+238) 2 251048 - Mvl. : (+238) 9249001
E.Mail : caboverdewimenhilde@hotmail.com
Site : www.coracaopontadosol.com
<!img src="../img/rline.gif">

-->