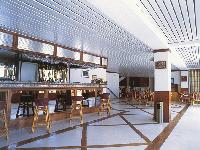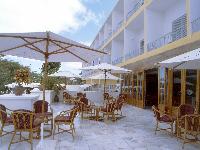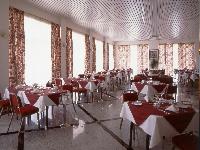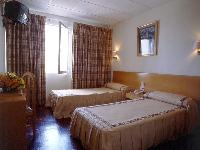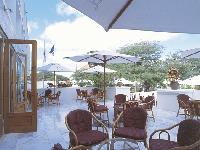 Hotel
PORTO GRANDE




Mindelo - Ilha de S.Vicente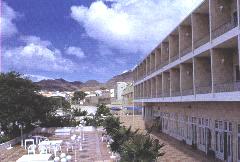 L'HôteI Porto Grande, situato in centro di Mindelo nell'isola di S.Vicente, è uno dei più antichi di Capo Verde, ora, grazie ad un completo rifacimento, è anche il più moderno del Paese. La posizione privilegiata, la magnifica terrazza che si affaccia sulla piazza centrale di Mindelo, fanno dell'Hotel Porto Grande il passaggio obbligatorio per tutti quelli che desiderano ascoltare il pulsare di questa città: "capitale culturale" di Capo Verde.
L'accesso ai principali punti turistici e di affari è facile e rapido, l'aeroporto è a 10 Km. ed al vostro arrivo troverete sempre un autista dell'hotel che vi aspetta.


Porto Grande Hotel stands on the heart of the city of Mindelo, in the Island of S. Vicente. Being one of the oldest in Cabo Verde it is also one of the most modern, due to its recent remodelling. lt stands out by its impressiveness and by the excellente terraces it possesses, with a view to the main square in Mindelo.
its exceptional location, makes the Porto Grande Hotel an obligatory stop for all of those who like to feel the pulse of this city, "cultural capital" of Cabo Verde.
The access to the main tourist sightseeing and business centres is quick and easy, and the airport distances only 10 Km. At the arrival of any fligth you will find the Hotel vans, offering free transportation to all their guests.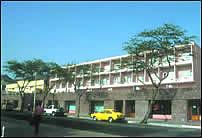 PORTO GRANDE OÁSIS ATLANTICO HOTEL ****
located in the heart of Mindelo, in the main square (Amílcar Cabral square). The hotel offers a wide range of services to its clients: a restaurant with Cape Verdean, portuguese and international cuisine; conference room fully equipped for 100 people; swimming pool; barbecue; terraces; "Syrius" disco and several stores, with 48 rooms and 2 suites totally equipped (bathroom, hair-dryer, telephone, satellite television, mini-bar, air-conditioned, and safe). Porto Grande is, the ideal hotel either for a business or a leisure stay.
Avis Rent a Car service

Flats
Standard - # 48 – All rooms are equipped with twin bed, Satellite TV, Air Conditioned, Mini-bar, safe, and bathroom with bathtub. All rooms are equipped with a balcony with a view to the swimming pool or to the Main Square of Mindelo.
Superiors - # 2 – living room and bedrooms equipped with Satellite TV, Air Conditioned, Mini-bar, safe, and bathroom with bathtub.