Sal4Rent is the number 1 property rental company in Cape Verde, offering a fantastic selection of holiday lets and longer term accommodation all at great value for money. We are based in Santa Maria on the Island of Sal and have a superb range of comfortable accommodation to suit all budgets, from stunning front line apartments with panoramic sea views such as Porto Antigo, to apartment's ideal for water sports enthusiasts. Whatever your budget we have the accommodation to suit you and can also arrange airport transfers and excursions to ensure you have a stress free holiday.
---

Sal4Rent é a empresa número um em administração de propriedades e arrendamentos em Cabo Verde, que oferece uma seleção fantástica de aluguer e alojamento a longo e curto prazo, todos a preços imbativeis. A nossa sede é em Santa Maria, na ilha do Sal e tem uma excelente variedade de acomodações confortáveis ??para todos os bolsos, desde apartamentos de primeira linha com deslumbrantes vistas panorâmicas sobre o mar, como a Porto Antigo, como apartamentos ideais para os entusiastas de desportos aquáticos. Seja qual for o seu orçamento, temos a acomodação perfeita para o atender e também organizamos os transfers do aeroporto e excursões para garantir que você tenha umas férias livre de stress.
---

Sal4Rent è la società immobiliare numero 1 per affitto & gestione a Capo Verde, che offre una fantastica selezione di case vacanze e alloggio a settimane o a lungo termine il tutto a un ottimo rapporto qualità-prezzo. La nostra sede è a Santa Maria, sull'isola di Sal e hanno una superba gamma di sistemazioni confortevoli per tutte le tasche, dagli appartamenti in prima linea con una splendida vista panoramica sul mare, come Porto Antigo, al appartamento ideale per gli appassionati di sport acquatici. Qualunque sia il vostro preventivo abbiamo la sistemazione perfetta per voi e organizziamo anche i trasferimenti aeroportuali ed escursioni per assicurarssi che avete una vacanza senza stress.
---

Sal4Rent est le numéro un de la gestion immobilière et de location au Cap-Vert, qui offre une fantastique sélection de logements locatifs à long au court terme tous, les prix imbattable. Notre siège social est à Santa Maria, sur l'île de Sal et a une excellente gamme d'hébergements confortables appartements de première ligne avec vue panoramique sur la mer comme à Porto Antigo, adaptés à tous les budgets, de superbes appartements de première ligne avec vue panoramique sur la mer comme à Porto Antigo, les appartements idéal pour les amateurs de sports nautiques. Quel que soit votre budget nous avons l'appartement qui vous convient et peut également organiser vos transferts aéroport et des excursions pour vous assurer des vacances sans stress.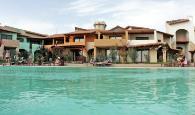 Residence Porto Antigo
---

Porto Antigo 1 is one of the most desirable locations in Cape Verde. Right on the beach yet in the centre of town Porto Antigo boasts the closest apartments to the ocean, protected waters and on site restaurant and bar. There is also a communal pool, lush green gardens and 24 hour security. One bedroom and 2 bedroom apartments are available in both Porto Antigo 1 & 2.
---

Porto Antigo 1 è una delle località più ambite di Capo Verde. Direttamente sul mare, ma al centro della città, Porto Antigo offre gli appartamenti più vicini al mare, le acque protette e sul sito del ristorante e bar. C'è anche una piscina comunale, giardini lussureggianti e 24 ore di sicurezza. Appartamenti bilocale e trilocale sono disponibili sia in Porto Antigo 1 e 2.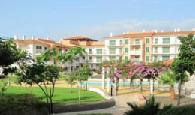 Residence VILA VERDE
---

Vila Verde is situated just a 300m stroll from the stunning Ponta Preta beach and just a short distance from Santa Maria. Properties on Vila Verde include studios to three bedroom apartments, three and four bedroom villas and townhouses. All villas have private swimming pools and each apartment community has a communal pool lush gardens and 24 hour security making Vila Verde a perfect holiday destination or home.
---

Vila Verde è situato a 300 metri dalla splendida spiaggia di Ponta Preta, a pochi distanza da Santa Maria. Vila Verde comprende proprietà monolocali, bilocale, trilocale e delle ville etc. Tutte le ville dispongono di piscina privata e ogni bloco di appartamenti è dotato di una piscina comune giardini lussureggianti e 24 ore di sicurezza facendo Vila Verde il posto ideale per vacanza o per vivere.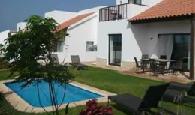 Residenza DUNAS BEACH RESORT
---

Dunas Beach Resort is located on the stunning Ponta Preta Beach on the east coast of Sal, just a 5 minute drive from Santa Maria. The resort boasts multiple communal pools, a selection of bars, shops and restaurants and a state of the art gym and spa. Available on Dunas are 1 & 2 bedroom apartments and 3 or 5 bedroom villas with private pools.
---

Dunas Beach Resort si trova sulla splendida spiaggia di Ponta Preta, sulla costa orientale di Sal, a soli 5 ??minuti di auto da Santa Maria. Il resort vanta una serie di piscine comunali, una selezione di bar, negozi e ristoranti, e centro benessere. Disponibile su Dunas sono appartamenti bilocale e trilocale e delle ville con 3 e 5 camere e piscina privata.